World heavyweight boxing champion Anthony Joshua uses our very own BananaSlip Chain Lube!
In a recent post on the British boxer's Instagram, the two-time unified heavyweight champion can be seen posing with a 500ml can of our motorcycle lube! Known for being tough in the ring, it's also clear to see that AJ uses one of the toughest lubricants on the market to look after and maintain his bike.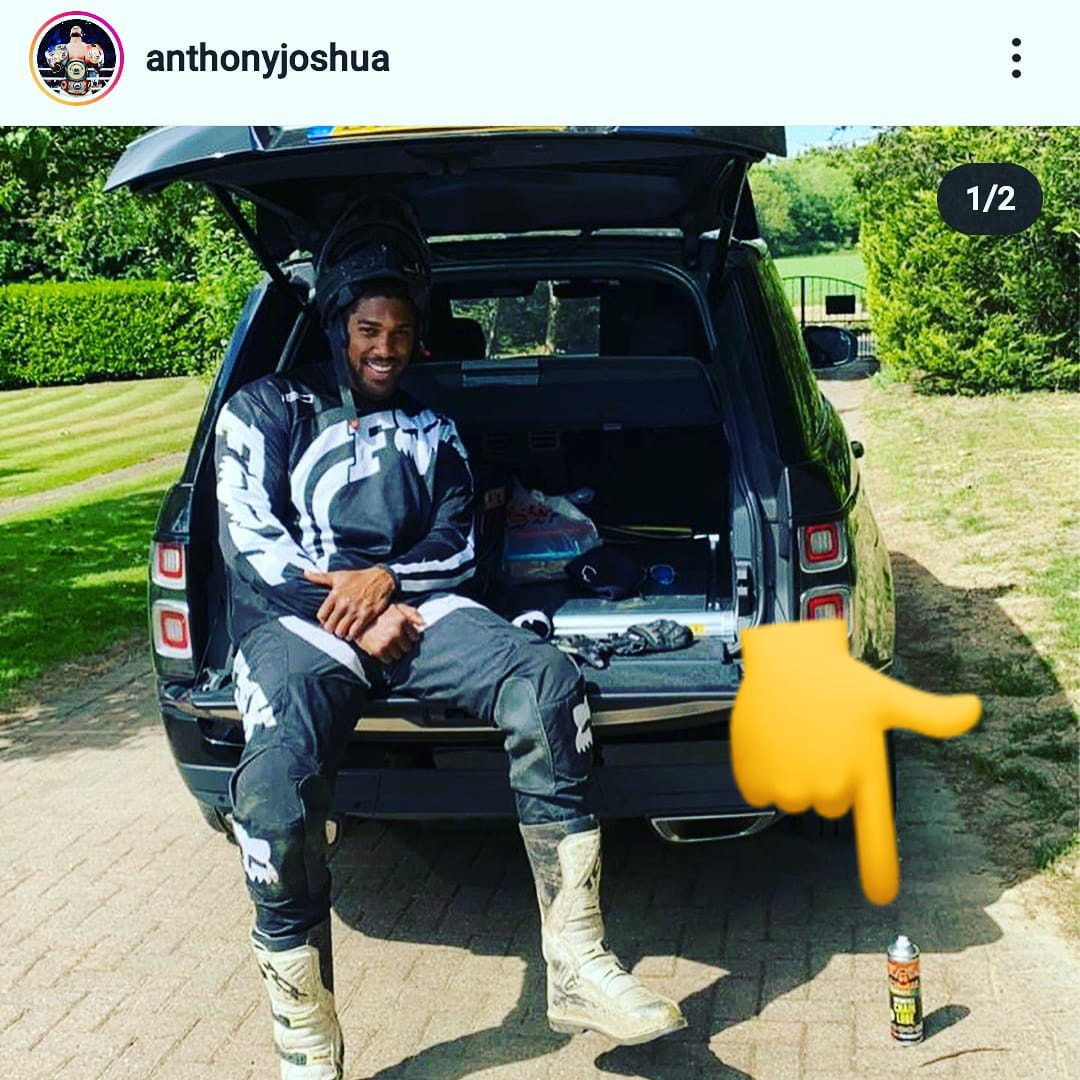 Boxing is, of course, Joshua's main hobby, but it's no secret that he has a love for motorcycles too – in a Twitter Q&A in December 2018, he said that motocross was his second favourite sport!

Although people may be surprised AJ enjoys riding bikes given his career choice and success, his passion for them in fact started when he was in his early teens, frequently spending time riding with his friends. He even celebrated winning the Commonwealth heavyweight title in 2015 by treating himself to a lime green Kawasaki KX250F dirt bike! Not a bad gift!
Our BananaSlip Chain Lube – the same product used by the current WBA (super), IBF, IBO and WBO heavyweight champion – is available to purchase on our website. Formulated to perform exceptionally well under intense use in all weather conditions, the lube is dual viscosity, ensuring it penetrates all moving areas of the chain before setting to a dry, anti-fling layer within minutes.
See more: Best Motorcycle Product – How to Keep Your Motorcycle Clean